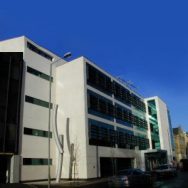 If you live in Cambridge then usually you would file a divorce petition in The Family Court at Bury St Edmunds at Triton House, St Andrews Street North, Bury St Edmunds, Suffolk IP33 1TR.  Most divorce petitions in the south east of England, including London are issued at Bury St Edmunds. The court staff are renowned for being approachable, knowledgeable and friendly. Whilst they are not allowed to give legal advice they can explain the procedural steps and provide free copies of court forms (tip: no need to pay for them online!) or Click Here to download them here for free.  For example a divorce petition is called FormD8 and can be found here and downloaded by Clicking Here>>
Relate Offices
If you are not sure your marriage or relationship is at an end then the local Relate offices are at 3 Brooklands Avenue, Cambridge, Cambridgeshire CB2 8BB 01223 357424 http://www.relatecambridge.org.uk/
Parenting information – Parenting After Parting
The excellent Resolution website at www.resolution.org.uk is a rare thing for internet divorce resources being accurate and reliable. Resolution has created fantastic information meetings for separated parents called Parenting After Parting and you can click on the link here to find the full details and to listen to the interview on Radio 4 on Parenting After Parting during Jenny Murray's Woman's Hour.
Parenting After Parting booking form
For Parenting After Parting workshops in Cambridge then use this link to click on the booking form or to hear the BBC Radio Cambridge radio interview http://www.resolution.org.uk/editorial.asp?page_id=194
The overall effect of these guides is simply that. They are helpful guides. They are not patronising parenting classes. They are all about learning the new dynamics about being a separated parent. By reading these free or cheap guides then they enable a parent to realise two things: firstly that they can trust their instincts about when they feel they are doing the right things. Secondly these guides enable a parent to realise when they are not being met half way or fairly by the other parent. It is at that point that you should get detailed legal advice and find a way to resolve differences such as in Mediation or in Collaborative Family Law
Family law Cambridge
Most specialist family law solicitors in Cambridge are qualified Collaborative Lawyers and you can find all of our contact details on the website Cambridge Family Dispute Resolution Group where you can find FAQs Frequently Asked Questions (and the Answers!) about Collaborative Family Law which is a constructive way of divorcing with dignity. FAQs: Cambridge Collaborative Family Law Group Frequently Asked Questions CLICK HERE
Cambridge County Court
Cambridge Collaborative
The collaborative approach enables people to have support from other professionals such as emotional support counsellors, divorce support coaches,  Independent Financial Advisers, accountants, business valuers etc and some are listed here at Cambridge Family Dispute Resolution Group which includes collaborative professionals I am pleased to say I can happily endorse all of them listed on this website and they are able to work constructively with the collaborative lawyers.
Therefore it is good to know there is plenty of good local information in Cambridge and the surrounding area if you are contemplating a divorce or separation and you do not know how to help yourself or your children.
Choosing a Cambridge Divorce Solicitor
If you want tips on choosing a Divorce Solicitor then read my guide.
If you want tips for how separated and divorced parents can help their children.
Next steps:
For further advice and guidance on separation or divorce in Cambridge:
Call me: 01223 421 051 or 07825134068
or email me duaneplant@dmfl.co.uk
Duane Plant
Divorce Solicitor, Family Arbitrator, Family Mediator, Collaborative Lawyer and trainer
Divorce, Mediation and Family Law
Duane is a Cambridge Divorce Solicitor, Family Mediator, Collaborative Lawyer and trainer who is passionate about changing the way families experience divorce and separation. Duane gives constructive advice so you can divorce with dignity. Connect with Duane on Google+