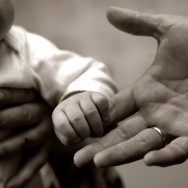 Collaborative family law is the constructive way to divorce with dignity. Collaborative divorce is one of the best options to have a friendly divorce or an amicable divorce. Collaborative family law has been called the best way to divorce and separate and to arrange child custody. Collaborative divorce  has also been described as 'the way your divorce lawyer would do their own divorce.'
Collaborative divorce ensures both of you can discuss things constructively. You are put back in control of the arrangements that need to be made. This is better than a Judge imposing their idea of what best suits your family. In collaborative we only use the court system to obtain a consent order to record your agreement.
The discussions take place round the table with your spouse and each of you has a Collaborative Solicitor. Usually we only need 3 to 5 meetings from beginning to end, even for complex and tough disputes. We can resolve any dispute that affects your family such as child custody or financial settlements on separation.
Collaborative is a way of resolving any family dispute that relies upon mutual respect and with the intention that both of you come out ok on a 'win-win' basis. There is no points-scoring or posturing between the lawyers (the expensive and counter-productive bit of traditional negotiations where it is one side against the other). You get independent legal advice from me as your lawyer but I also need to be able to work constructively with your partner's lawyer.
Collaborative law is still a rigorous option in that requires full financial disclosure and legal advice.
The two lawyers agree not to act for you in contested court proceedings. The discussions are 'without prejudice' and in this way you and your partner are free to discuss and explore all the options that might suit both of you without the fear of it being used against you in any court case. Instead, the two lawyers will use completely different skills to resolve the dispute. We spend some of our time training other specialist family lawyers in collaborative law skills.
Requirements to do Collaborative:
Mutual respect
Open mind to explore options that might work for both of you
Disagreeing is ok and expected.
2 lawyers who are qualified as collaborative lawyers
3 to 5 meetings usually
For Collaborative:
No court proceedings
No expensive letters between lawyers
No expense of lawyers posturing and points-scoring
You decide the pace and timing of meetings when it suits you
The power of saying things face to face
Support of two lawyers working constructively together and other professional support as needed
Dramatically cheaper than contested court proceedings
Without prejudice discussions so you are free to explore all the options
You are in control of the final outcome agreement
More likely to be able to be friendly with each other in the future
Whisper it quietly, but you get to control the lawyers so they don't go off on a litigation tangent of their own!
Privacy clause ensures everything stays private – important for most of us but if you are in the public eye or in a small gossipy community and it is vital to keep everything private for example if you are a professional or have a business and the confidence of customers or staff or the bank can be affected by the separation
The collaborative privacy clause protects the brand image for performers in the public eye eg footballers, actors, entrepreneurs, celebrities who can then avoid the tabloids and media circus. This also protects their children from being shown a tabloid headline in the school playground about Mum or Dad; the collaborative privacy clause protects the next contract or financial deal from being undermined or lost thus protecting the family wealth
The research findings: 97% of couples who use the constructive collaborative law option resolve their dispute successfully
The aim is to ensure you can both be on your child's graduation photo or both attend sports day etc and so you can communicate with each other as co-parents without using lawyers in the  future.
Against Collaborative:
Does not work if no mutual respect between spouses or former partners
Does not work if you cannot sit in the same room as your spouse
Does not work if one person thinks they can bully their way to a settlement
Does not work if one person thinks they do not have to disclose their assets
Be honest with your self – you know if collaborative is right for you – and if your spouse's personality and behaviour indicates that they are not suitable for collaborative. Tell us!
If the process breaks down with no agreement then collaborative lawyers cannot act for you in contested court proceedings (which means they are committed to resolving your dispute since they will not be paid for any court case).
Does not work if one of you has a hidden agenda, such as not disclosing true finances or hoping to bully their way to a settlement (it won't be allowed to happen).
Next Steps:
Call me 01223 421 051 to discuss your specific circumstances to see how I can help
email me a question at duaneplant@dmfl.co.uk
I am a Collaborative Lawyer
I train other family lawyers to acquire and develop their collaborative law advanced skills
I am a member of Resolution and IACP (International Academy of Collaborative Professionals)
Click Here to see the answers to some Frequently Asked Questions