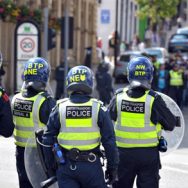 There are plenty of easy opinions and clichéd views flying around after last week's riots about the behaviour of teenagers being the result of coming from a 'broken home'.
All the blame, and guilt, gets heaped onto separated and divorced parents by blaming divorce as being a direct causal link to unacceptable behaviour in teenagers and young adults. It is not that simple and the divorce rate has been going down.
In fact the main harm to children is not from the fact of their parents divorcing but from being caught in the crossfire of on-going conflict.
As a divorce solicitor I have a responsibility for not making things worse. In fact I am I am proud that many fellow divorce solicitors that I know prefer it when the separating couples we help can be guided to sort out their divorce arrangements by using constructive ways of resolving family disputes by using Collaborative Law or Mediation.
These use rigorous methods away from the contested court system. Conflict is reduced or avoided, even where there are seemingly intractable disputes to resolve. Accordingly children are not caught up in on-going high tension conflict.
Sometimes you and your children get the type of divorce you do based not on what you deserve but based on which divorce solicitor or mediator you instruct.
I hope you found this helpful.
Duane Plant
Divorce, Mediation and Family Law
Contact me on: 01223 421 051
or email on: duaneplant@dmfl.co.uk
Duane is a Cambridge Divorce Solicitor, Family Mediator, Collaborative Lawyer and trainer who is passionate about changing the way families experience divorce and separation. Duane gives constructive advice so you can divorce with dignity. Connect with Duane on Google+