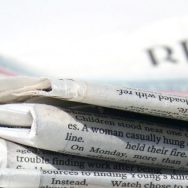 For people who live their professional life in the glare of the media spotlight then there are real fears of their very personal and private life being exposed to the voracious scrutiny of the tabloids. When such a person is having a divorce or separation then the media can turn private grief into a disastrous tabloid feeding frenzy. The knock-on effects are not given any thought by the media or public. How can they be protected?
It is typical that the star's children will be shown the tabloid headlines in the school playground tomorrow morning and taunted with the gory details of the alleged (and often inaccurate) shortcomings of their Mum or Dad. Children naturally protect their parents and often don't tell them the full details of the playground taunts at the time.
For sports performers the next sponsorship or contract may be affected if the brand image rights are tainted, or current sponsorship options are not renewed. For actors the 'money men' get the jitters about the increase in risk and suddenly the next role does not materialise. For entrepreneurs then customers, suppliers, business partners, the banks and the stock market can quickly lose confidence and the value of the business can be adversely affected.
Therefore there are personal and financial costs to both husband and wife and to their children and to the family's current and future wealth.
So is there any answer? We now know the huge expense and limitations of Super Injunctions. The real way forward is to divorce using the Collaborative Family Law approach http://bit.ly/p30c4z  Here the divorcing couple have face to face settlement meetings with their respective collaborative divorce lawyers and all four of them sign a privacy clause. Everything is dealt with in about 3 to 6 meetings. The divorce lawyers work constructively and without the expensive points-scoring and posturing you would expect. No contested court proceedings are used. There is effectively no tedious legal correspondence that merely racks up resentment and costs in equal measure.
The most frequent comment made by those in the public eye during their collaborative divorce is to chuckle together knowing they have beaten the paparazzi and the tabloid editors saying, "No-one knows we are here or doing this!"
Divorce is sadly a life event. It shouldn't be entertainment for everyone else. It shouldn't damage your career and future wealth and income. It must not be allowed to harm your children. Professional life in the public eye? Then you need to divorce using the Collaborative Law approach. Keep private family life private. Protect yourself and your children.
For the rest of us then it is interesting to note that perhaps since the research shows it has a success rate of over 97% then Collaborative Divorce has been described as "how your divorce lawyer would do their own divorce."
Duane Plant is a Collaborative Lawyer and trainer of other Collaborative lawyers and divorce support professionals, Divorce Solicitor and Family Mediator
Divorce, Mediation and Family Law     www.dmfl.co.uk
Duane is a Cambridge Divorce Solicitor, Family Mediator, Collaborative Lawyer and trainer who is passionate about changing the way families experience divorce and separation. Duane gives constructive advice so you can divorce with dignity. Connect with Duane on Google+