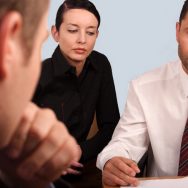 As a Family Mediator in Cambridge and London who is also an experienced divorce solicitor and family lawyer then I can guide a separating couple to reach their own solutions to resolve their family disputes with mutual respect. I am comfortable in resolving apparently intractable family disputes and that this will involve complex financial settlements or child custody disputes between parents.
As a Divorce and Family Mediator I am impartial and neutral. A Mediator is not a judge and cannot impose a solution upon anyone. Instead a Mediator uses their experience to guide and assist the couple to explore options and find solutions that work for both partners. Where there are children then the children's best interests come first.
Both spouses obtain as much or as little independent legal as they wish. Usually their own solicitor does not attend the mediation.
In complex financial cases it can be more rigorous and efficient if the solicitors do attend one or more of the mediation meetings. I am comfortable using different models of mediation to make it work for the needs of each couple.
"When we face serious family problems, we still usually say to ourselves "I must find a solicitor". But in many ways (though not all) cases, we would do better to say "We must find a mediator". I do hope that they will explore whether mediation can help." Lord Justice Wilson,  Lord Justice of Appeal in the High Court, Family Division, and President of the Family Mediators Association.
Requirements to do Mediation:
Neutral Mediator
Separating couple with open minds to resolve dispute by exploring options.
For Mediation:
Can be cost-efficient and dramatically cheaper than contested court proceedings or traditional negotations.
Puts the couple in control of the outcome.
The power of face to face discussions
You can take into account the facts and factors that are important to your family
You can resolve divorce and financial settlements and child custody disputes
Dealt with privately
Against Mediation:
Does not work if you cannot sit in the same room as your spouse. The Mediation room must be a safe place and so both of you can have an equal voice.
Does not work if one or both do not really engage with finding a compromise solution
Does not work if one of you has a hidden agenda eg not to disclose true finances or hopes to bully their way to a settlement (it won't be allowed to happen)
Next Steps:
Call me 01223 421 051 to discuss your specific circumstances to see how I can help
Email me a question at duaneplant@dmfl.co.uk
I am a Family Mediator registered with Resolution
I am also a MIAMS Family Mediator and can certify Form FM1 the requirement needed before issuing court proceedings.
I am also a Commercial and Civil Mediator and can resolve disputes between businesses, or between business partners.
CLICK HERE to see the explanation about Mediation on the Resolution website
CLICK HERE to see the answers to some Frequently asked questions on the FMA Family Mediators Association website