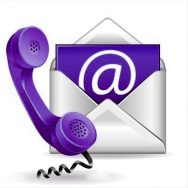 Duane Plant and William Hogg
Divorce, Mediation and Family Law
.
| | |
| --- | --- |
| |  01223 421 051 |
| | |
.
Address:
Divorce, Mediation and Family Law
St John's Innovation Centre Cowley Road Cambridge CB4 0WS
.
As well as our office contact details, you can also connect with Duane and William through their social media networks such as Twitter and LinkedIn by using the following links:
Duane Plant
M: 07825 134 068
William Hogg
M: 07780 446 029
As a Solicitor's practice and for your peace of mind Divorce, Mediation and Family Law is authorised and regulated by the Solicitors Regulation Authority no: 562400.  Service is not accepted by email or fax. Duane and William are also accredited and authorised by the SRA to accredit CPD Continuing Professional Development training points for all of their specialist training courses for family lawyers.
Please use the form below to:
request a call back
make an appointment
ask me a question to see if I can help